High Quality Antioxidant 101 CAS 1261240 30 5 Antioxidant 101 from China
Location: Other Country, China
Key facts
Business Address: 163 Ruiqing Rd.,Ningbo China
Tel No:

8657487319282

Fax No: Business Hours:

8:00~17:00
Inquiries since listed:
0 submits
Item description
For more information please visit:
Antioxidant 101
NINGBO INNO PHARMCHEM CO.,LTD. was established in 2007. It is a high-tech pharmaceutical chemical company integrating R&D, production and supply of Antioxidant 101 cas 1261240-30-5,pharmaceutcial intermediates and fine chemicals etc,striving to create a high-efficiency and high-quality integrated chemical service platform to better serve domestic and foreign customers. Don't hesitate to contact us if you need to purchase Antioxidant 101 and Benzoic acid,3,5-bis(1,1-dimethylethyl)-4-hydroxy-,4-(1,1-dimethylethyl)-2-(5-(1,1-dimethylethyl)-2,3-dihydro-2-oxo-3-benzofuranyl)phenyl ester
Synonyms:
[4-tert-butyl-2-(5-tert-butyl-2-oxo-3H-1-benzofuran-3-yl)phenyl] 3,5-ditert-butyl-4-hydroxybenzoate
4-tert-Butyl-2-(5-tert-butyl-2-oxo-3H-benzofuran-3-yl)phenyl-3,5-di-tert-butyl-4-hydroxybenzoate
Benzoic acid,3,5-bis(1,1-dimethylethyl)-4-hydroxy-,4-(1,1-dimethylethyl)-2-(5-(1,1-dimethylethyl)-2,3-dihydro-2-oxo-3-benzofuranyl)phenyl ester
Molecular Formula: C37H46O5
Molecular Weight:
570.75800
SPECIFICATIONS AND PHYSICAL CHARACTERISTICS
| | | |
| --- | --- | --- |
| TEST | UNIT | SPECIFICATION |
| APPEARANCE | | WHITE POWDER |
| ASSAY | % | 98.00MIN |
| MELTING POINT | ℃ | 183.00MIN |
| VOLATILES | % | 0.50MAX |
| TRANSMITTANCE | | |
| 460nm | % | 97.00MIN |
| 500nm | % | 98.00MAX |
PRODUCT FEATURES AND APPLICATIONS
* Antioxidant AO 101 is carbon free radical scavenger and efficiently stabilizes the Melt Flow Index (MFI) and significantly reduces yellowing , with good color protection performance.
* Antioxidant AO 101 can help reduce monomer residue in Polystyrene and copolymers of polystyrene.
*When used together with phosphite antioxidant and hindered phenol antioxidants, TREULICHT AO 101 can effectively improve anti-aging performance and reduce dosage of hindered phenol antioxidants ,when traditional systems (phosphite+hindered phenol antioxidant) can not achieve .
* Antioxidant AO 101 can improve properties of BOPP in processing, anti-aging and optical performance.
* Antioxidant AO 101 has good thermal stability(TGA 10% loss at 323℃)
* Antioxidant AO 101 has good anti-phenolic yellow performance and can improve anti-scorching property in PU Forming process.
PACKAGE
10KG CARTON
HANDLING AND STORAGE
Keep container tightly closed and dry and storage in cool place
Our company is a professional supplier of functional material additives. Our products include antioxidants, ultraviolet absorbers, light stabilizers, photoinitiators, heat stabilizers, nucleating agents, flame retardants, polyurethane chain extenders, nano light absorbing materials, antibacterial materials, functional masterbatches, colorants etc. After years of steadfast industry accumulation and technological innovation, a relatively complete additive industry chain has been formed in the rubber and plastic industry, ink industry, coating industry, textile printing and dyeing industry, functional resin and other industries. Significant achievements have been made in the field of additives.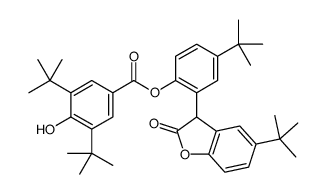 Get Ipaskil's Business Email
Get Business Email for only ₱250.00 per month when you're dealing with your customer, clients or sending business proposals through email, you must use business email for e.g [email protected] to make you more business-oriented and gain more reputations in dealing with your business. If your interested, please email us at [email protected] for more information. After we've setup your business email, you're ready to access your business email using Webmail.
---
Latest people chatted for this listing.
Based on the number of channel's created.
0
A number of initiated conversations.
Be the first to chat this seller about this listing.
---
Listing user